As you know, or maybe you don't know, I am from Texas. There are things that are only understood by Texans and these things are held to be equal to the word of God.  For example, Dr. Pepper – Texans have some kind of addiction to Dr. Pepper and chicken fried steak with cream gravy and I am also a victim to these addictions. Yes, I know, I am vegan, so to stay true to my Texas ways I have created a vegan version of chicken fried steak and cream gravy – but that is a completely different post.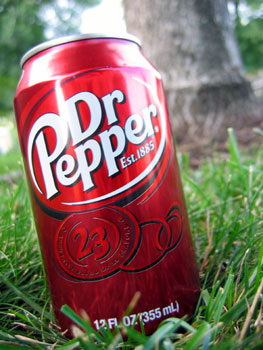 The purpose of this post is the top 10 Last meal request for people who were sitting on Texas death row list. Dr. Pepper to the end, seriously…
10. Double meat cheeseburgers, double order of french fries, Dr. Pepper and a pint of banana nut ice cream – Johnny James
9. Ribs smothered in onions and gravy, rice with butter, ice water and Dr. Pepper. – Charlie Livingston
8. None. Last minute he decided to eat a hamburger at his Mother's request. – Delbert Teague, Jr.
7. Chicken fried steak with white gravy, french fries with white gravy, lots of salt and pepper, and sweet ice tea.  Ricky McGinn
6. 3 beef enchiladas with onions, 3 cheese enchiladas with onions, Spanish rice, bowl of jalapenos, french fries, cheeseburger all the way, bowl of mayonnaise, bowl of ketchup, bowl of pico de gallo, 3 Dr. Peppers, pitcher of ice, banana split ice cream, and 4 quesadillas. – Miguel Flores
5. Chocolate birthday cake with "2/23/90" written on top, seven pink candles, one coconut, kiwi fruit juice, pineapple juice, one mango, grapes, lettuce, cottage cheese, peaches, one banana, one delicious apple, chef salad without meat and with thousand island dressing, fruit salad, cheese, and tomato slices. – Miguel Richardson
4. 12 pieces of chicken (thighs and drumsticks), 2 double-meat cheeseburgers on toasted buns, 1 large place of brown french fries with ketchup, 2 large onions (cut in slices), 2 large tomatoes (cut in slices), 6 sweet pickles, salad dressing, 5 sliced jalapeno peppers, peach cobbler with extra crust, and milk. – Vincent Cooks
3. Two chili cheese dogs, two cheeseburgers, two orders of onion rings with French dressing, turkey salad with French fries, chocolate cake, apple pie, butter pecan ice cream, egg rolls, one peach, three Dr. Peppers, jalapeno peppers, ketchup, and mayonnaise. – Williams Richard
2. Twelve beef ribs, three enchiladas, chicken fried steak with cream gravy, crisp bacon sandwich, ketchup, a loaf of bread, cobbler, three Cokes, three root beer, French fries, and onion rings. – Crawford Hilton
1. French fries, five pieces of fried chicken, and three Dr. Peppers – Tony Walker